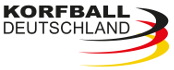 23 December 2022
Korfball Deutschland wünscht "FROHE WEIHNACHTEN"
Das Jahr ist alt und neigt sich dem Ende! Bedanken möchten wir uns bei allen, die Korfball Deutschland auch im Jahr 2022 mit Leben gefüllt haben! Wir wünschen allen Freunden des Korfballs besinnliche Weihnachtsfeiertage und ein glückliches, gesundes neues Jahr 2023!
The year is old and coming to an end! We would like to thank everyone who has filled Korfball Deutschland with life in 2022! We wish all friends of Korfball a peaceful Christmas and a Happy and Healthy New Year 2023!